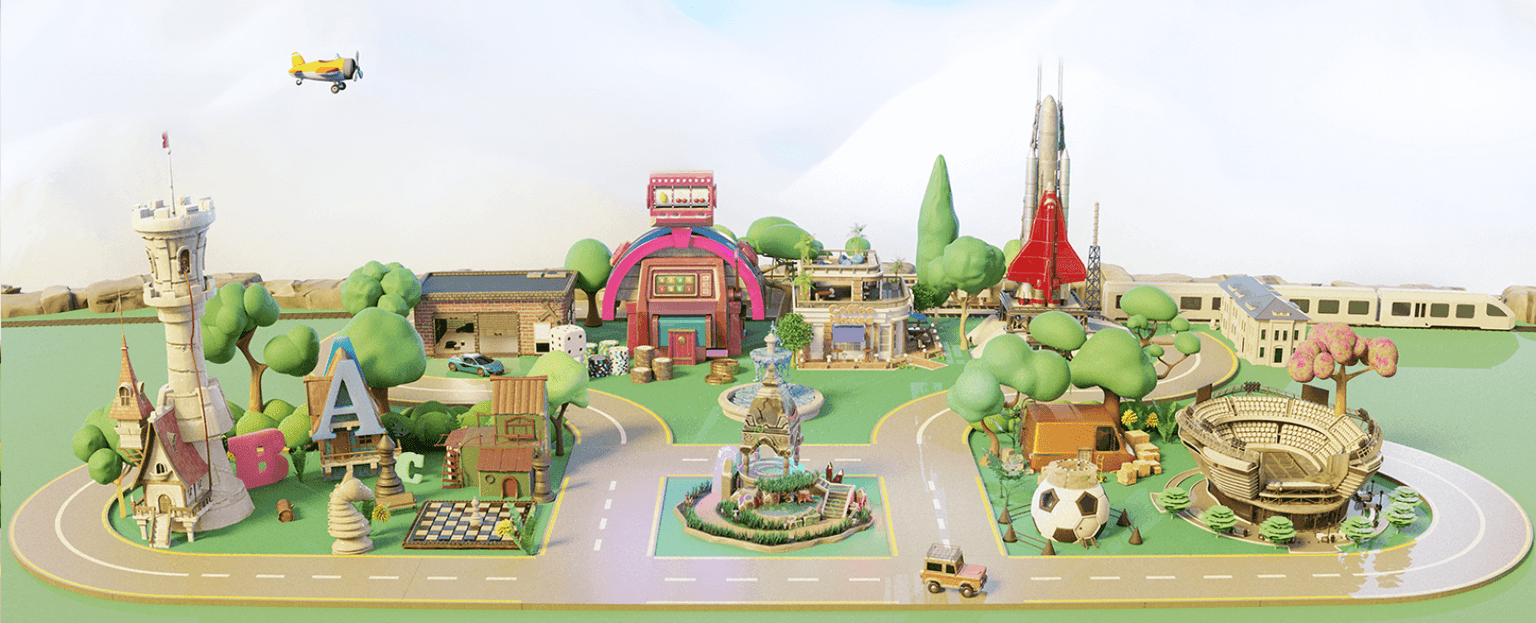 Trending Runner Games on Gamesville
View All
Read the latest from Gamesville
Read All
Read the latest from Gamesville
Wasting Your Time Since '96
If you are searching for a unique game type to enjoy, why not try runner titles?
You have most likely encountered runner games before and will find Gamesville options fun and exciting, and free to play!
Runner games see the main character running through the game without stopping.
You must help the character get past any obstacles or pay the consequences.
If you enjoy fast-paced gaming, then the runner titles at Gamesville are for you.
What We Like About Playing Free Runner Games
Quick-paced gameplay filled with excitement.
Avoiding obstacles adds a fun interactive element.
Pick from various games with different themes.
Play on your mobile or desktop device.
What We Don't Like Playing Free Runner Games
You cannot win real money prizes from runner games.
You may be unable to use chat services due to fast-paced gaming.
Where Can I Play Free Runner Games Online Without Downloading?
At Gamesville, there is no need to download any software to play.
You can play via a web browser, making it easy to play instantly. All you have to do is create an account.
Gamesville is a quality provider, ready to give you a safe and secure gaming environment.
It is important to note that many social gaming sites must be more secure.
Your personal information can be at risk, and you can even accidentally download virus software.
Only play with reputable providers, so you know the experience will be safe every time you log in.
Runner Game Playing Strategy
Increase your win rate while playing runner games by utilizing our tips below.
If you are new to runner games, you may need to learn what tricks work best to help you increase win potential.
Know How The Game Works
Be sure you understand how the game works.
You want to know how to play so you won't make too many mistakes.
Most runner games require keeping the character safe as you run through various landscapes or locations.
Practice Makes Perfect
Be sure to practice the same game regularly and get good and using the controls.
It can be hard at first to know how to jump or move away from certain obstacles in running games.
Mobile Or Desktop?
Try playing runner games on mobile and desktop.
Which option works better?
It may be easier for you to use desktop controls to complete actions quickly.
How To Play Runner Games
Log in to Gamesville.
Select a runner game and open it on your device.
Click to start and keep the character safe by avoiding obstacles or pitfalls.
Runner games never stop, so you can play as long as you like and quit anytime.
Earn GV Rewards as you play this title for account incentives like badges.
Does Gamesville Have Runner Games With Free Rounds?
There are not any extras included in runner games.
The way you play is simple. Just move through the course and try not to hit any obstacles.
Can You Play Runner Games On A Smart Phone?
You can play runner games at Gamesville on a smartphone.
Add an app to your device to begin. Apps are compatible with iOS and Android smartphones.
Add an app in minutes and play runner games from anywhere via the free play site.
Top App Features Include:
Play runner games from anywhere at any time.
Quick load times and smooth graphics.
Explore various titles via your smartphone.
Earn GV Rewards as you play.
Easily load any game you like on your device.
Sign Up Bonuses For Runner Game Players
You won't find a sign-up bonus at Gamesville for runner games.
You can earn incentives via GV Rewards, so watch for that.
Use the GV Rewards you earn to add badges to your account.
The badges showcase your prowess with certain titles at the site.